May 20, 2013: Music Capsule
Saraba by Kinmokusei (Atashin'chi OTS) Moment of Life by Stomax (instrumental Audi Q3 Ad)  
May 16, 2013: bamf Taiwan moment
Went down stairs to Seven-Eleven and bought two cans of Taiwan beer. Didn't even get carded. Didn't even turn red. Score!
May 5-6, 2013: weekend with Ray
Super stroked to see Ray! - Had dinner at Wilbur Hall. I was very impressed by the Pho bar. Ray wasn't, however. - Took the picture above. We were once Asian tourists. Now I still am. We got an Asian tourists couple to take the picture for us. - Went to Taiko concert under Sophie's recommendation. Amazing. Bing Concert Hall, gorgeous.  - Stayed a night at J-row. Met Ray's...
This song is so pretty and peaceful, but somehow I...
1 tag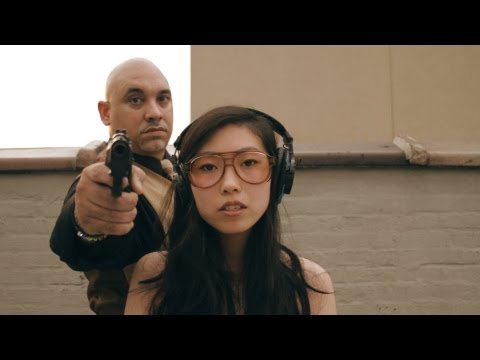 April 22, 2013: Boo...
I have tickets to go see Monsters University early release on Monday…BUT it's freakin' hell weak. Ain't got the time to travel downtown to watch a movie when I got projects and exams to juggle.  Sigh…first class seats on the struggle bus
Bike Adventure - April 6, 2013
Biked with Corin and Sean to a 24hr Tex-Mex restaurant! - biking in the dark = instant adventure  - really legit hole in the wall  =  waiter barely spoke Spanglish - fusion of a sub with beef fajitas, pretty dare good - "forgot" to tip…oops
Snippet of the CS Life - April 3, 2013
Like usual today in lab we had to split into groups of threes. Usually I get away with working in a group of four with my two friends and an annoying tag along. However, today the professor called us out and pointed out a group of two, since one of their usual members weren't here. I volunteered to move over. I was a bit annoyed at first, till I realized the girl in the group was cute. What...
Montrose Adventure Day - March 30, 2013
Checked out Houston's Montrose neighborhood with Matt Makansi, Corin Peterson, and Connie Shen.  - When to Matt's pad - Checked out Rothko Chapel - Bike to Westheimer and store hopped between the thrift shops, book store, and cafe - See the exhibits at the Menil Collection Great weather, great bike ride, and awesome adventure!
Untitled: Jan 30, 2013
In my computer science lab there is a TA, who looks like a shade of an once infatuation. I keep having the desire to casually peak over my monitor to see her face, yet each time I feel bashful to look at her any longer than cursory glance.
blank
[[MORE]] The other day I was looking for a VGA cable, and after looking for it for a while I asked my mom whether if she knew. "It's probably in the basket." The basket is where we put the random trinkets and miscellaneous things that accumulate over time. As I was digging through it, instead of the cable, I found my high school diploma. It was shocking to me to see the...
Snippet of the Day: 8/29/2012
This morning, I was running late to my first class, but I wanted to get some breakfast so my stomach won't be making odd noises in class. I rush the servery to grab something on the go: a coffee cup full of honey nut cheerios. After putting the coffee lid on the cup, which seemed pretty secure, and I needed to free my hands to open the door, I put the cup in my messenger bag. By the time I...
4 tags
Adventures at Tamsui (8/5)
Went to Tamsui with grandpa, uncle, aunt, and mom. It's my first time there in years! - Checked out fisherman's wharf and the landmark bridge - Went to old street - Grandpa was intrigued by a street performer that painted himself like a statue and moved robotic-like. He stood there with the crowd around the performer for a very long time. The rest of us was wondering why he was so...
5 tags
5 tags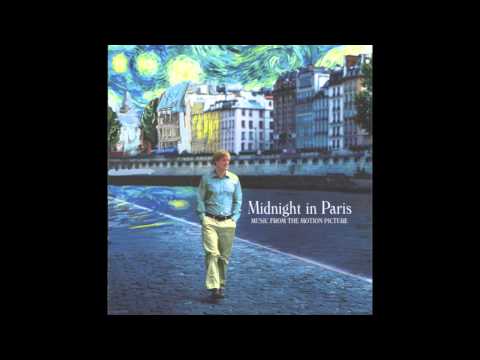 Rice Bucket List
frenchloveaffair: Saw this on Michael's tumblr. A little NSFW. Read More ;) future references?
At 11:52PM
I felt this impulse to go outside. I pedaled as fast as I could in the eerie silence, speeding down the emptied Finch and past the seemly abandoned school.  My cheeks stings as the icy air rushed by. My quads burned as I pedaled harder. This wonderful feeling of loneliness filled me. The instance my phone rang, the magic was broken. "Eric, 你在那里阿?!"  Returned to feeling trapped.
bike adventure
Standing on the bridge at Creekside Park, I hear the frogs croaked, "It's mating time". Thank you nature for reminding me that I am out biking alone in this season of love. 
test results
Vector of boobs got the same amount of notes as my track sweater design.  Fail to reject null hypothesis at 99% confidence level. People like boobies and my design equally.  
Republica Bookstore
albertonomo: These gifs are a work of art. By Pavel Paratov (found via illustrativo)
586: Honestly, during 9th grade PE I was quite disappointed by the low bikini turn out rate. I somewhat lumped you with all the boring girls that wore one pieces. Did I ever tell you that I really like how you write your name? I have seriously considered naming my first daughter after you. 901: Sometimes there were days where I would stand in the shower listing reasons why life is good. You're on...
joining the bandwagon
I am doing the number thing too.
musingsofthebigboo asked: what's your most gratifying experience in high school.
sabjue asked: what is your favorite color!
sabjue asked: what's your favorite song?
For my small community of followers
Ask me anything. Frankly I am not interested in catching up on physics or coding for compsci at the moment.
Othello
While practicing for the Othello skit that's due this Friday in front of the library, I got many stares from the adults that pass by, as I crawled and rolled on the ground to act out the part where my character, Emilia, gets stabbed. Later when I was demonstrating an evil laugh to Gene, who's playing the wicked villain, Iago, many more passersby stared. Coincidentally a couple of...